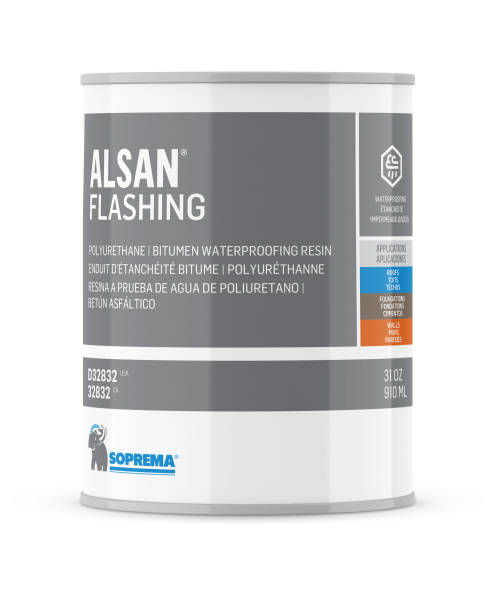 ALSAN FLASHING
One-component, polyurethane and bitumen-based waterproofing coating used to waterproof hard-to-access upstands and other details.
Benefits
Superior protection against moisture
Easy to apply, which reduces the cost of labour
Fire hazards are eliminated because no torch is used, bringing peace of mind to customers, neighbours and tenants.
Properties
Clean with petroleum solvents such as mineral spirits, Varsol, and xylene.
Keep away from flames or sparks. / Up to 12 months in original sealed containers protected from humidity.
Accessory products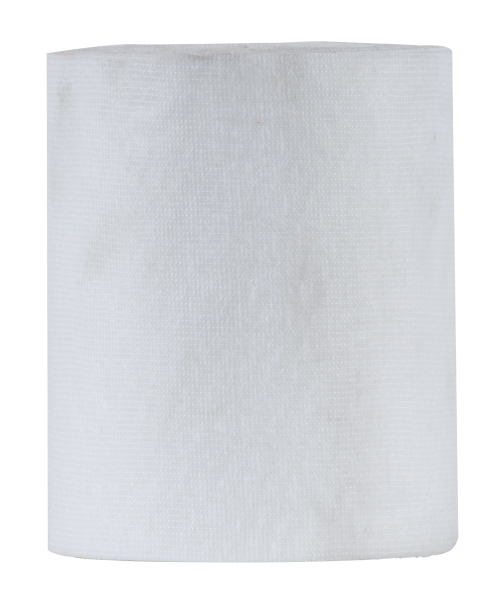 100% polyester, stitch-bonded reinforcement produced without chemical binder used in combination with ALSAN [...]
Show the product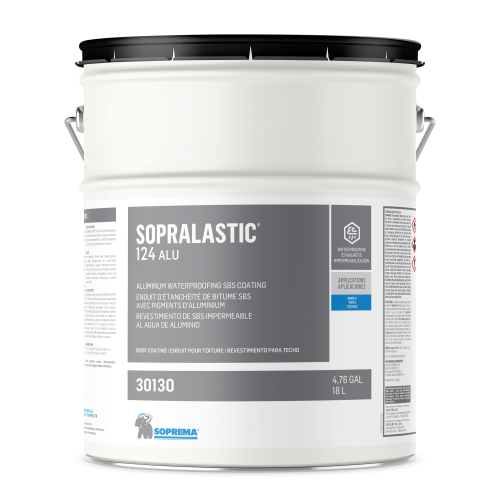 Waterproofing coating applied with a brush or a roller composed of elastomeric bitumen, mineral fillers and [...]
Show the product
Primer composed of SBS synthetic rubbers, adhesion-enhancing resins and volatile solvents. It is used to [...]
Show the product