2-1 SOPRASMART BOARD
(SOPRASMART BOARD 180)
High performance base sheet panel composed of SBS modified bitumen membrane with a non-woven polyester reinforcement, factory-laminated on asphaltic board (SOPRABOARD). The surface is covered with a thermofusible film.
Benefits
Optimal adhesion to Duotack due to the speciality designed underface of the semi-rigid asphaltic panel.
Thin flexible panel that perfectly fits the shape of wooden decks and membranes during roofing.
Waterproofing ensured by DUO SELVEDGE and SOPRALAP technologies.
Tests and certifications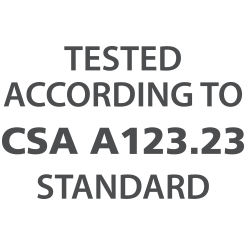 Properties
Base sheet membrane
Support panel
High performance
Flameless solution
DUO SELVEDGE Technology
Adhesive
Adhered with hot bitumen
Mechanically fastened
Roof Assemblies Tested CSA A123.21
Thermofusible plastic film
Accessory products
Mechanical fasteners designed for heavy-duty attachment of membranes and insulation boards to steel or wood [...]
Show the product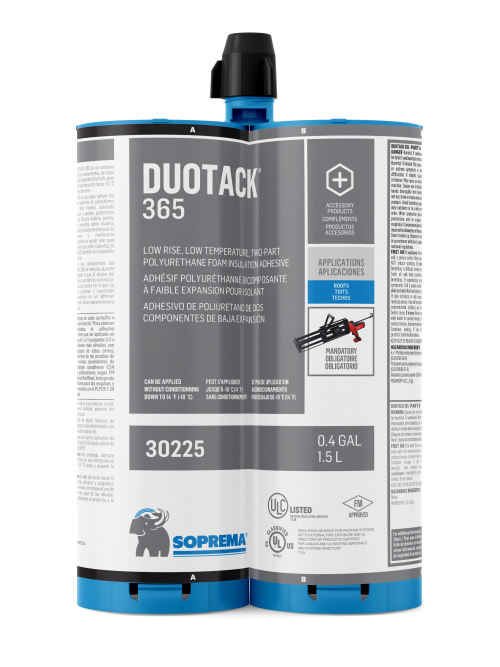 Low-rise, two-part polyurethane adhesive used to adhere insulation boards, cover panels and thermal barriers.
Show the product