SOPREMA BASKET STRAINER
The SOPREMA BASKET STRAINER is an inverse-basket-shaped device made of galvanized steel that is compatible with SOPREMA DRAIN EP. It is installed at the upper opening of the rainwater drainage. Acting as a filter, the SOPREMA BASKET STRAINER is designed to retain leaves and other detritus that could block the rainwater drain pipe.
Benefits
Tests and certifications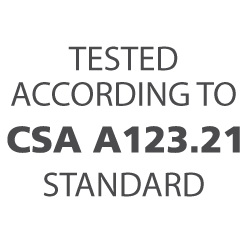 Properties
Waterproofing
Accessory products
SOPREMA BASKET STRAINER must be stored on a flat substrate and sheltered from inclement weather. If the products are stored outdoors, cover them with an opaque protection cover.