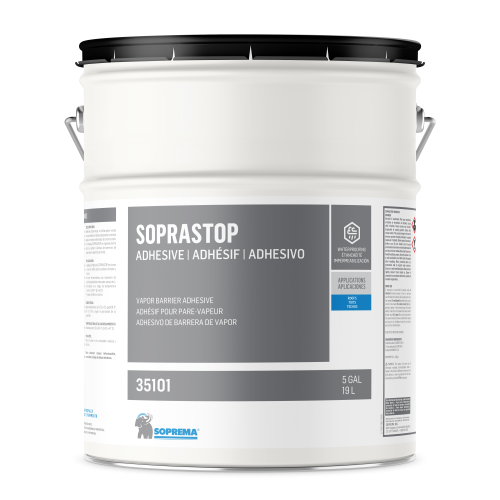 SOPRASTOP ADHESIVE
Adhesive made with fast-evaporating solvents, bitumen and SBS polymers developed to bond various construction materials and to adhere side and end laps of Kraft paper vapour barrier sheets. In all cases, the components installed above the vapour barrier (Kraft paper) must be mechanically fastened.
Benefits
Easy to apply
Fast curing
Can be used all year, even in cold temperature conditions
Properties
Tools can be cleaned with petroleum solvents such as mineral spirits, Varsol, and xylene.
Application (Description)
Applied using a roller or in continuous beads
Store in a cool, dry area. Will not freeze.