SOPRAMASTIC BLOCKS
Precast blocks made of polyester resin used in the SOPRAMASTIC BLOCK system for details and penetrations.
Benefits
Ready to use : no cleaning with acetone required
Offered in many sizes
Can be adapted to various configurations
Properties
Waterproofing
Accessory products
SOPRAMASTIC BLOCK precast blocks must be stored on a flat surface.
Tools can be cleaned with solvents, such as mineral spirits, Varsol or xylene.
Accessory products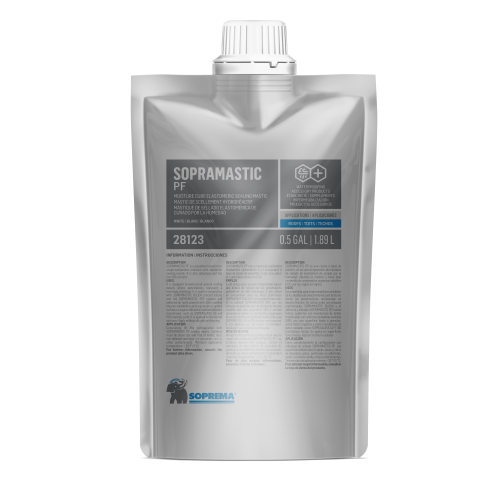 Polyether-based, single-component, water-reactive elastomeric sealing mastic used on horizontal surfaces in [...]
Show the product
Polyether-based, single-component, water-reactive elastomeric sealing mastic and adhesive used to bond [...]
Show the product