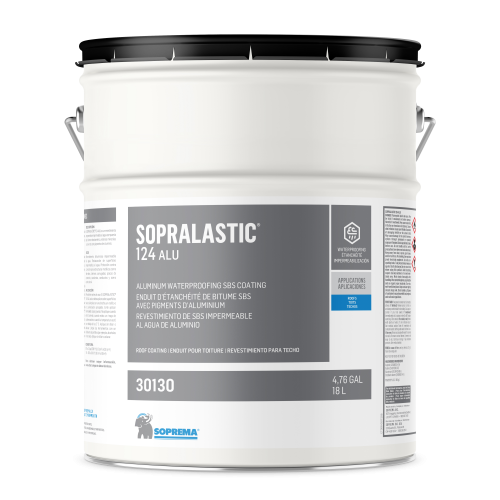 SOPRALASTIC 124 ALU
Waterproofing coating applied with a brush or a roller composed of elastomeric bitumen, mineral fillers and solvents.
Benefits
100% protection against ultraviolet rays
Effective solution to quickly fix damage caused by corrosion
Thermal comfort inside buildings
Properties
Waterproofing
Accessory products
Clean wet tools with water. When dry, clean with petroleum solvents such as mineral spirits, Varsol, and xylene.
Do not apply SOPRALASTIC 124 ALU in rainy conditions.
Store in a cool, dry area, away from open flame./Up to 36 months in original sealed containers protected from humidity.