SOPRA-XPS 30
SOPRA-XPS 30 is a thermal insulation board made of rigid extruded polystyrene with shiplap or square edges on its four sides. It is composed of closed cell foam. It is mainly used as a thermal insulation for SOPREMA foundation walls systems and under concrete slabs where the applied loads do not exceed 30 psi. Compliant with CAN/ULC S701.1 Type 4.
A New Eco-Friendlier Formula (GWP of 1).
Up to 70% recycled and recovered content for the entire product line.
Benefits
Exceptional water and moisture resistance
Superior initial and long-term thermal performance (R-5/in)
Global Warming Potential of only 1
Tests and certifications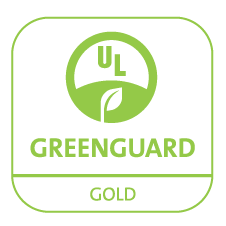 Properties
Insulation
Insulation board
SOPRA-XPS 30 thermal insulation boards must be stored on a flat substrate, protected from UV and sheltered from inclement weather. As they are flammable, they must be protected and kept away from flames and intense heat sources during transportation, handling, storage, and installation.
Adhesive
Mechanically fastened
Loose-laid
XPS - Extruded Polystyrene
R and RSI Value Converter
Accessory products
Self-adhesive air/vapour barrier membrane composed of a polymer-based adhesive and a polyethylene film facer [...]
Show the product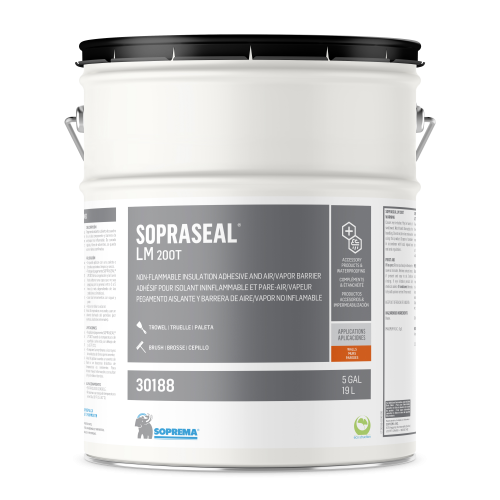 Water-based, single-component, liquid air/vapour barrier made of synthetic rubbers used on walls. It is also [...]
Show the product