SOPRA-ISO PLUS TAPERED
SOPRA-ISO PLUS TAPERED is a sloped polyisocyanurate thermal insulation board. It is composed of a closed cell polyisocyanurate foam core between polymers coated glass fibres facers. SOPRA-ISO PLUS TAPERED is designed to promote positive drainage to prevent ponding water and used as thermal insulation for SOPREMA roofing systems.
Benefits
Average thermal resistance per inch higher than any other type of insulation (R-VALUE OF 5.7 PER INCH)
Higher dimensional stability due to the polymer coated glass fibres facers
Mould resistance
Tests and certifications


Properties
Adhesive
Adhered with hot bitumen
Mechanically fastened
R and RSI Value Converter
Accessory products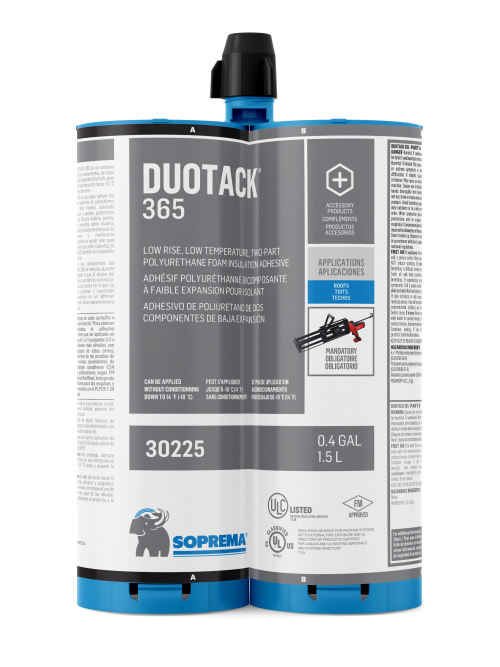 Low-rise, two-part polyurethane adhesive used to adhere insulation boards, cover panels and thermal barriers.
Show the product