SOPRA-ISO PLUS HD
SOPRA-ISO PLUS HD is both a support panel and a high-density polyisocyanurate thermal insulation. It is composed of a closed-cell core structure placed between two organic coatings reinforced with glass fibre. It is designed to be used as a membrane support on low slope roofs.
Benefits
Composed of premium high density polyiso
Reinforced with coated glass mat facers
Much lighter and easier to handle than traditional support panels
Tests and certifications

Properties
Support panel
Insulation board
Roof Assemblies Tested CSA A123.21
Accessory products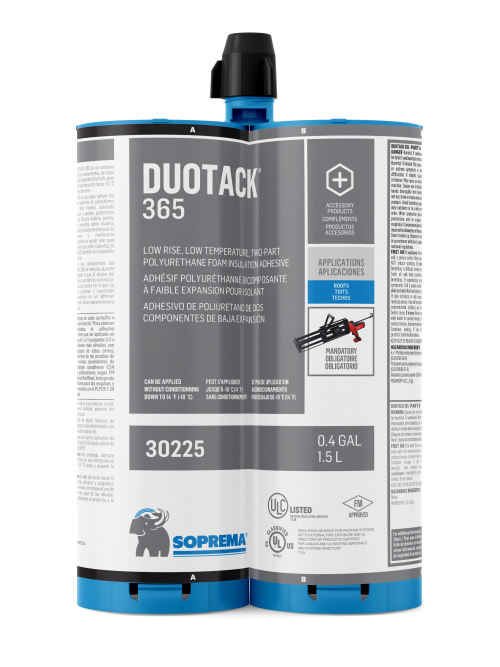 Low-rise, two-part polyurethane adhesive used to adhere insulation boards, cover panels and thermal barriers.
Show the product