SOPRA-CELLULOSE AB
SOPRA-CELLULOSE AB is an all borate-treated blow-in insulation made of more than 80% recycled paper and cardboard. It consists of loose small gray fibers, smooth to touch. SOPRA-CELLULOSE AB is also odorless and has a low VOC content. It acts as a protective shield to reduce the transmission of heat and sound. Efficient and environmental-friendly, SOPRA-CELLULOSE AB will reduce energy consumption and improve indoor comfort for a wide range of climatic conditions. Product available in the United States only.
Benefits
High thermal resistance with an R-value of 3.7 per inch
Superior flame resistance and superior acoustic properties
Product compliant with ASTM C739 standard, offering superior resistance to corrosion, the proliferation of mould and insect pests
Tests and certifications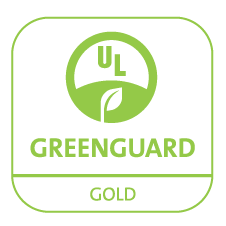 Properties
Bags must be stored indoor, in a dry place in their original packaging. On a work site, store in their original, non-perforated packaging and cover the bags with an opaque protective tarp.
Soundproofing according to wall assemblies
R and RSI Value Converter
Accessory products
SOPRA-CELLULOSE RULER is a ruler for checking and verifying the thickness of SOPRA-CELLULOSE insulation in [...]
Show the product
SOPRA-CELLULOSE VENT is a moisture-resistant rigid cardboard piece perforated along fold lines and used to [...]
Show the product
SOPRA-CELLULOSE PATCH is a self-adhesive patch used to close the injection holes in the restraint membrane [...]
Show the product