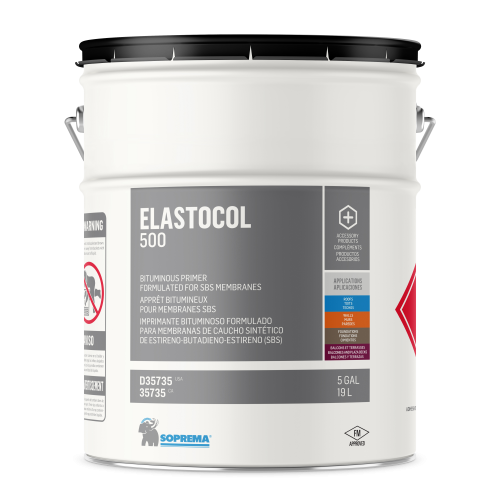 ELASTOCOL 500
Primer made from bitumen, fast-evaporating solvents and adhesive-enhancing additives. It is used on concrete and metal surfaces in order to enhance the adhesion of heat-welded waterproofing membranes.
Benefits
Cold application
Single component (ready to use)
Properties
Tools can be cleaned with solvents such as mineral spirits, Varsol, and xylene.
Application (Description)
Applied with a brush, roller, spray gun or spray can
Store away from direct sunlight and open flame. Up to 60 months in original sealed containers.
Spray can
Brush
Spray gun
Roller
Roof Assemblies Tested CSA A123.21