DUOTACK 365
Low-rise, two-part polyurethane adhesive used to adhere insulation boards, cover panels and thermal barriers.
Benefits
Can be applied at temperatures as low as -10 °C (14 °F) without conditioning for cubitainers.
Contains no VOCs
Cures in minutes
Tests and certifications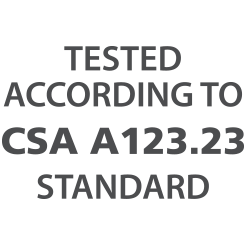 Properties
Battery-powered applicator
5 GAL DUOTACK Applicator
DUOTACK 365 adhesive can be stored WITHOUT TEMPERATURE LIMITATIONS. However, the adhesive should be kept at a minimum temperature of -10 °C (14 °F) BEFORE AND DURING APPLICATION. Store in a ventilated place, away from heat and direct sunlight.
Accessory products