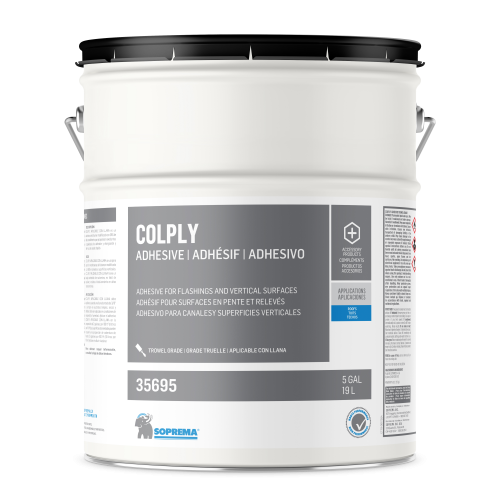 COLPLY ADHESIVE - TROWEL GRADE
SBS-modified bitumen adhesive used to adhere SBS-modified bitumen membranes on flashings and other vertical roof surfaces.
Benefits
Superior elongation properties
Excellent adhesion properties
Low solvent content
Properties
Tools can be cleaned with petroleum solvents such as mineral spirits, Varsol, and xylene.
Store in a cool, dry area, away from open flame. From 5 to 40 °C.
Applied using standard extruder
Trowel