COLPHENE LM 300
Water-based, single-component, liquid waterproofing membrane made of synthetic rubbers used on foundation walls and other below grade vertical walls.
Benefits
Strong and highly flexible membrane
Fast and easy application
Excellent adhesion
Properties
Uncured material can be cleaned using light soap and water. Cured material is best removed by solvents such as mineral spirits, varsol, xylene or by mechanical means.
Accessory products
High-density drainage board composed of a polyethylene core on which a geotextile is factory laminated.
Show the product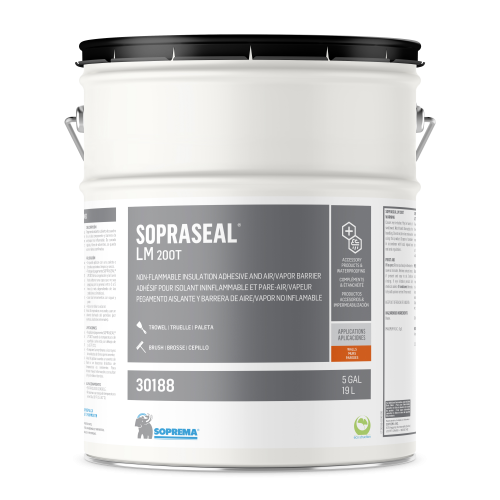 Water-based, single-component, liquid air/vapour barrier made of synthetic rubbers used on walls. It is also [...]
Show the product
Solvent-based primer specifically designed to maximize adhesion of self-adhesive membranes on walls and [...]
Show the product