ALSAN RS METAL PRIMER
ALSAN RS METAL PRIMER is a single-component, VOC free, acrylic based, rust-inhibiting primer. It is designed to improve the adhesion of ALSAN RS 230 / ALSAN RS 260 LO base coat and to retard the propagation of rust on corroded metal substrates.
Properties
Tools and uncured adhesive can be cleaned with water.
Application (Description)
Accessory products
Two-component liquid membrane composed of polymethacrylate (PMA) designed for waterproofing of flashings on [...]
Show the product
Clear, blended solvent, used to clean and reactivate the transition area of in-place SOPREMA ALSAN RS [...]
Show the product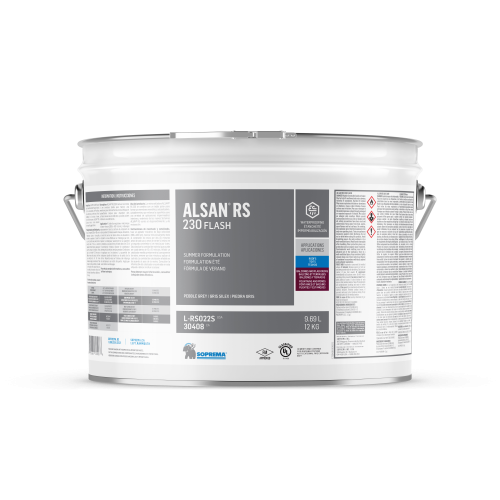 Two-component polymethyl methacrylate-based (PMMA) liquid membrane combined with fleece fabric to form a [...]
Show the product