ALSAN RS 230 FIELD
Two-component polymethyl methacrylate-based (PMMA) liquid membrane combined with fleece fabric to form a monolithic, self flashing and self-adhering reinforced field membrane designed for use in interior and exterior new, tear-off and recovery applications.
Benefits
Quick setting to meet tight deadlines
Sealing and protection against water
No joints
Tests and certifications

Properties
12 months in original unopened containers.
Accessory products
Non-woven, white needle-punched polyester fabric used as fabric reinforcement in ALSAN RS systems.
Show the product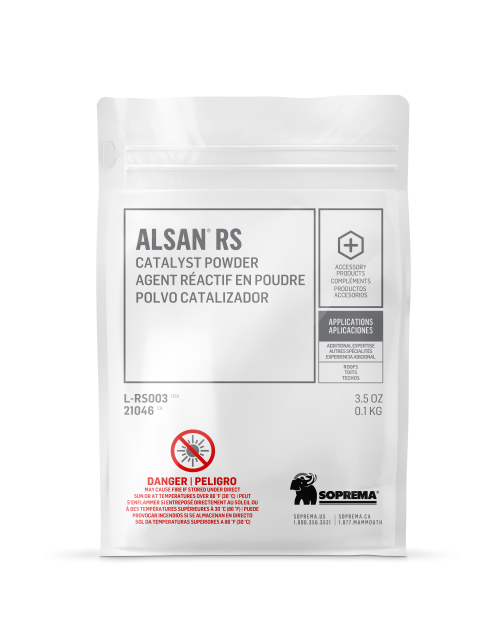 Dibenzoyl peroxide-based reactive agent in the form of white powder used to induce curing of all ALSAN RS [...]
Show the product