ALSAN FLASHING WINTER
ALSAN FLASHING WINTER is a patented two-component, polyurethane- and bitumen-based waterproofing coating used to waterproof hard-to-access upstands and other details where it is difficult to apply sheet waterproofing membranes. It is specially designed to be used at low temperature.
Benefits
Provides superior protection against moisture
Can be applied down to -10 C without conditioning
Eliminates fire hazards because no torch is used, bringing peace of mind to customers, neighbours and tenants
Properties
Waterproofing
Accessory products
Accessory products
These coloured ceramic granules are designed for roof finishing.
Show the product
POLYFLEECE is a non-woven polyester reinforcement used with ALSAN FLASHING and COLPHENE LM BARR products.
Show the product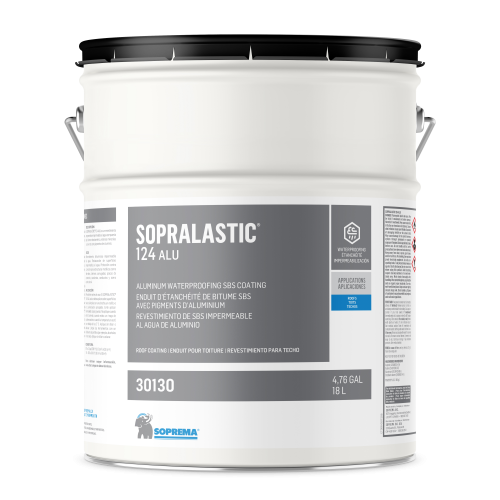 Waterproofing coating applied with a brush or a roller composed of elastomeric bitumen, mineral fillers and [...]
Show the product